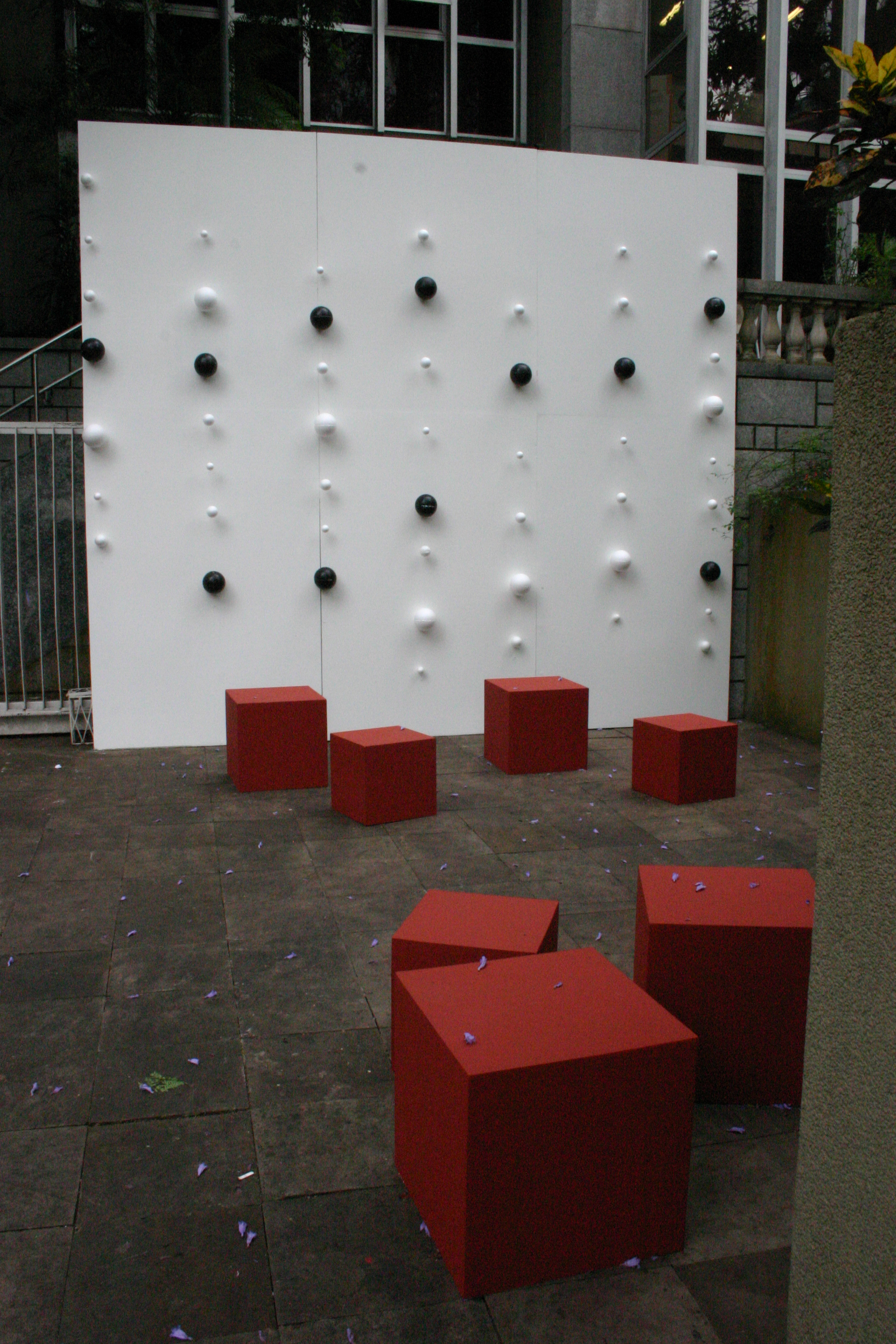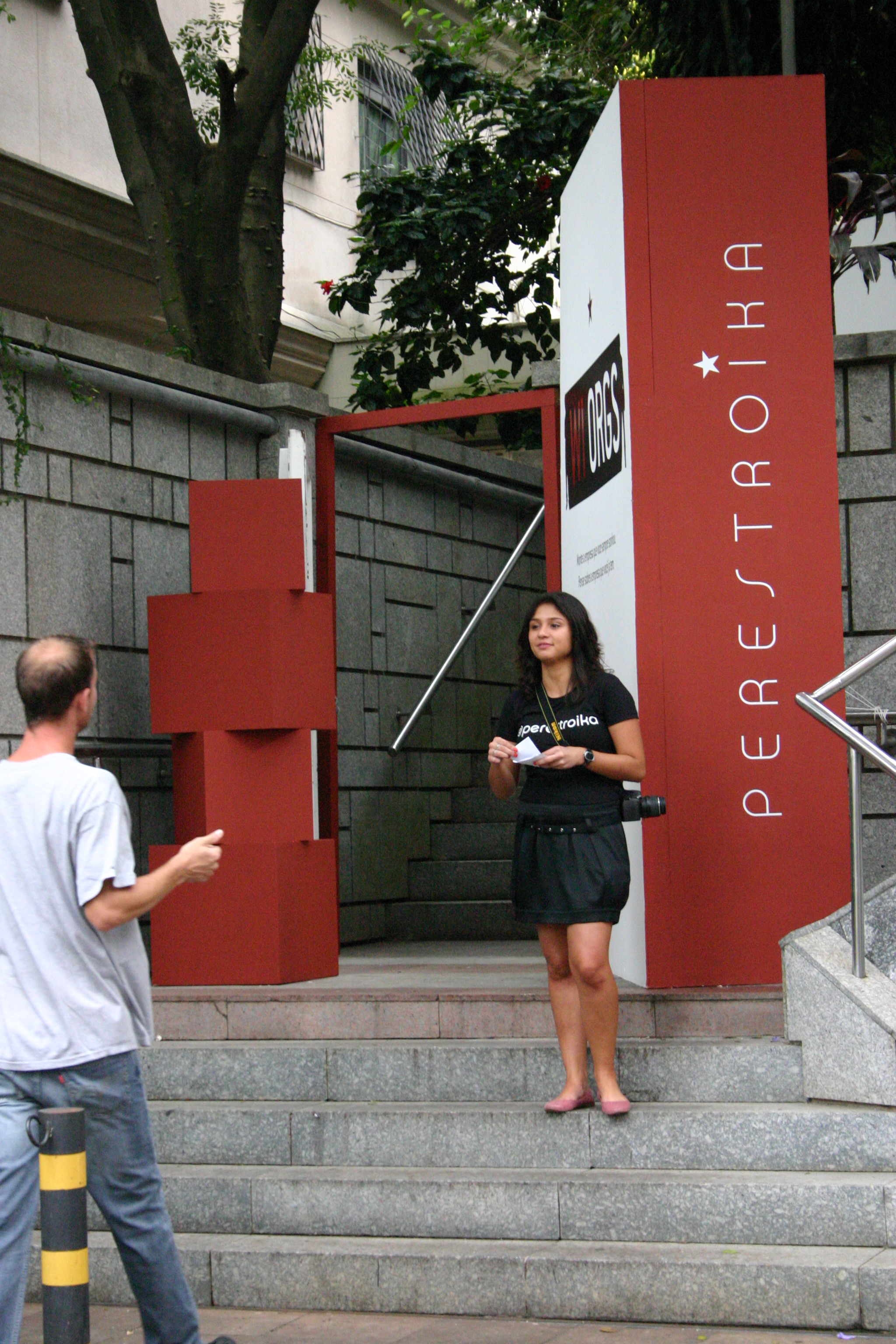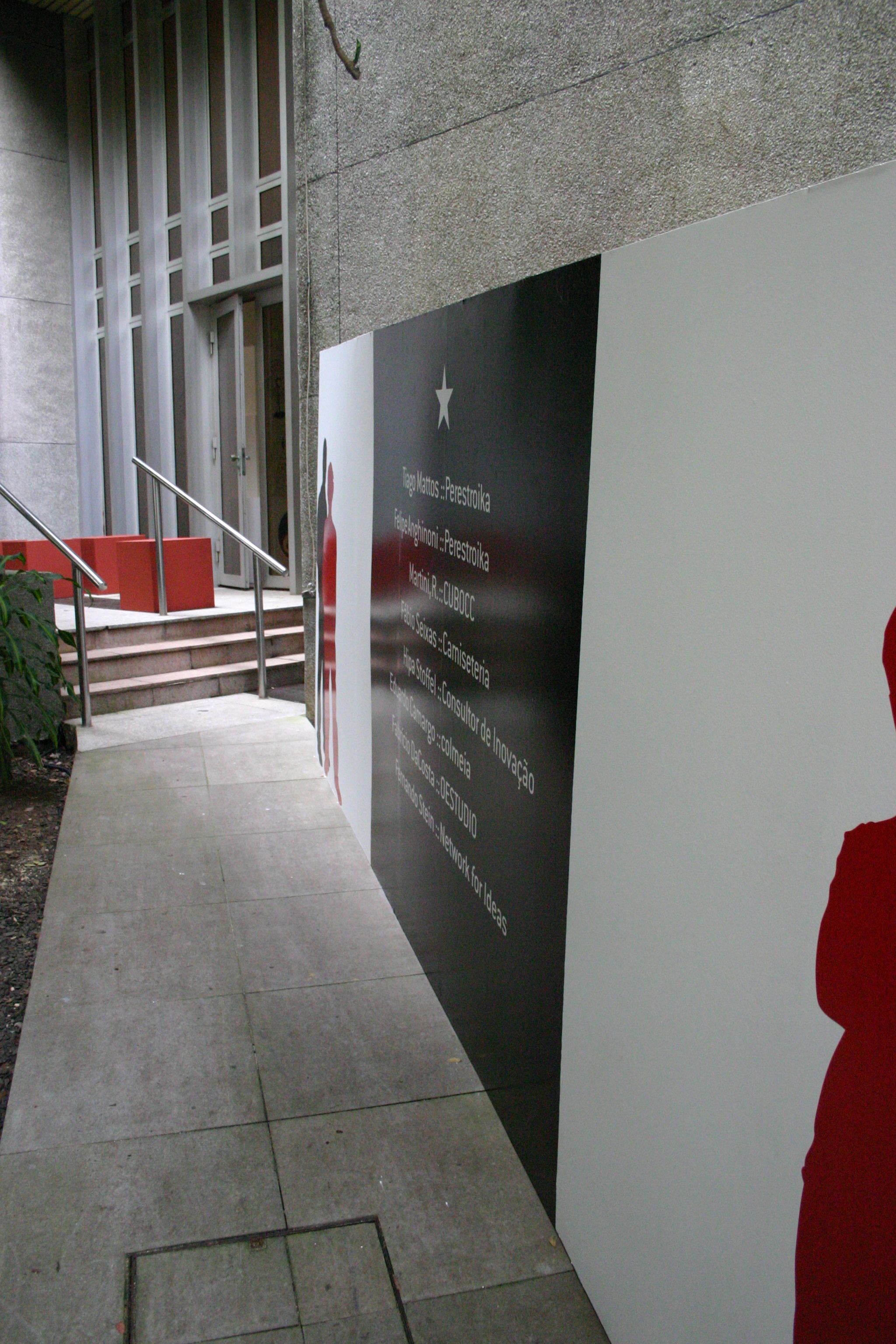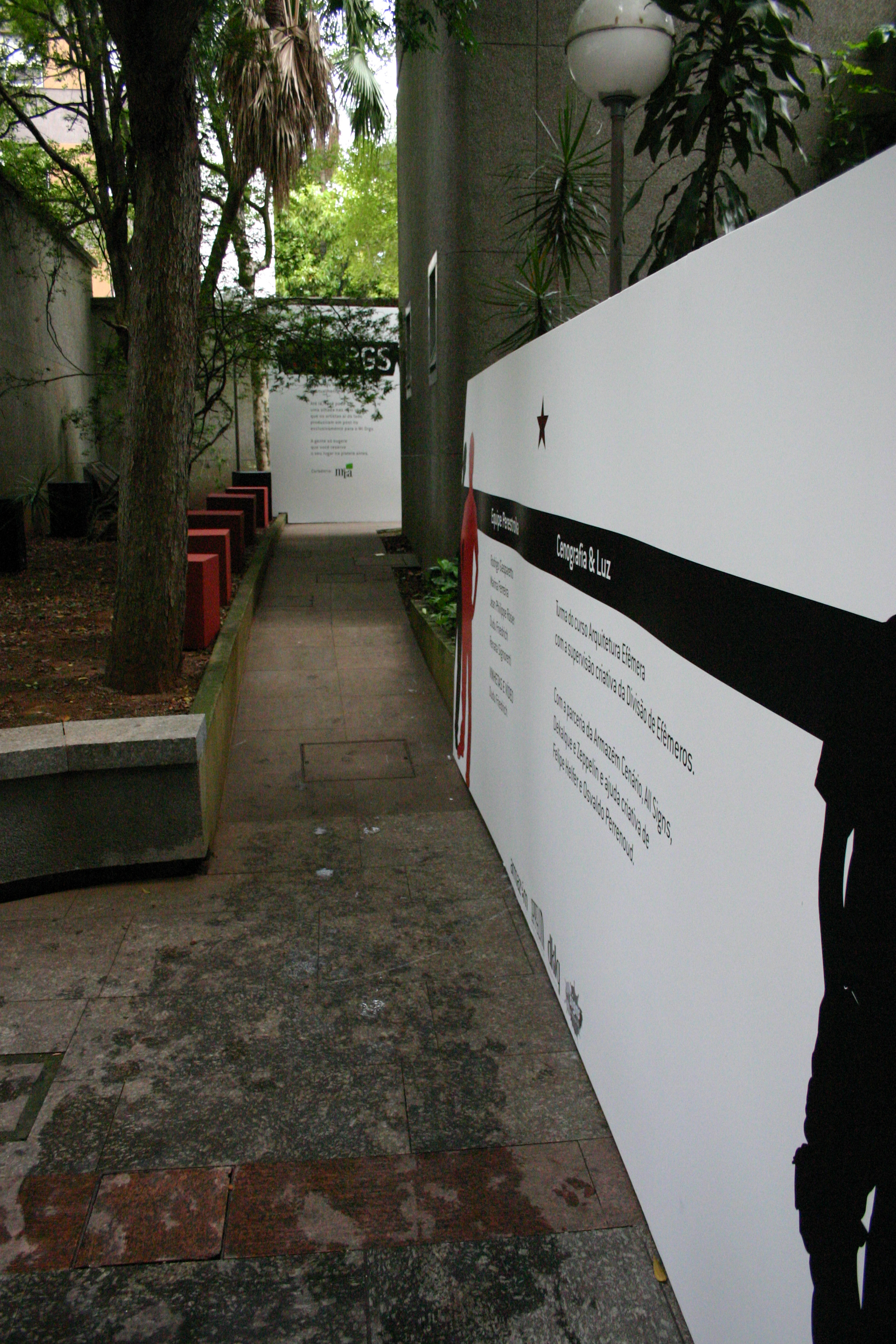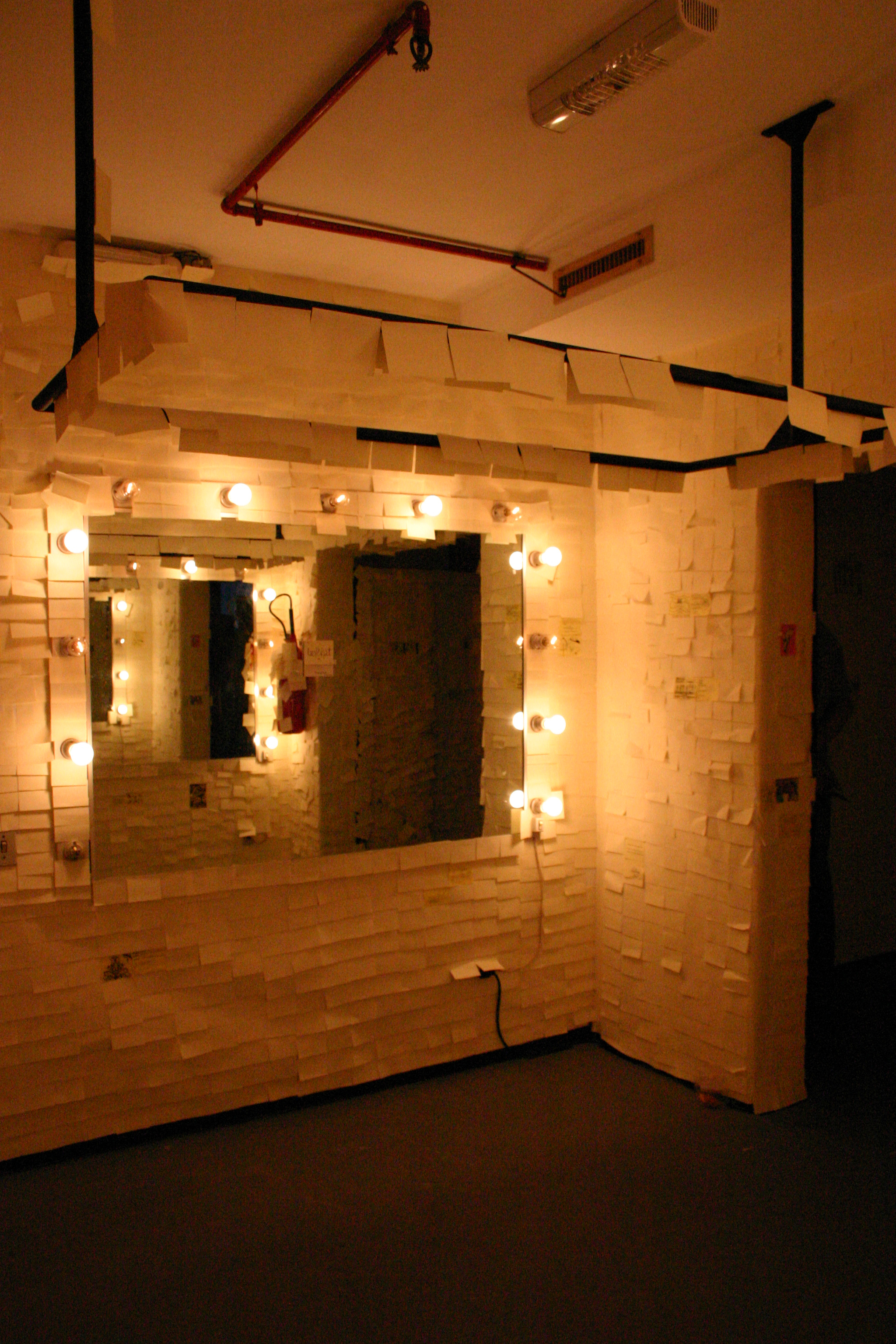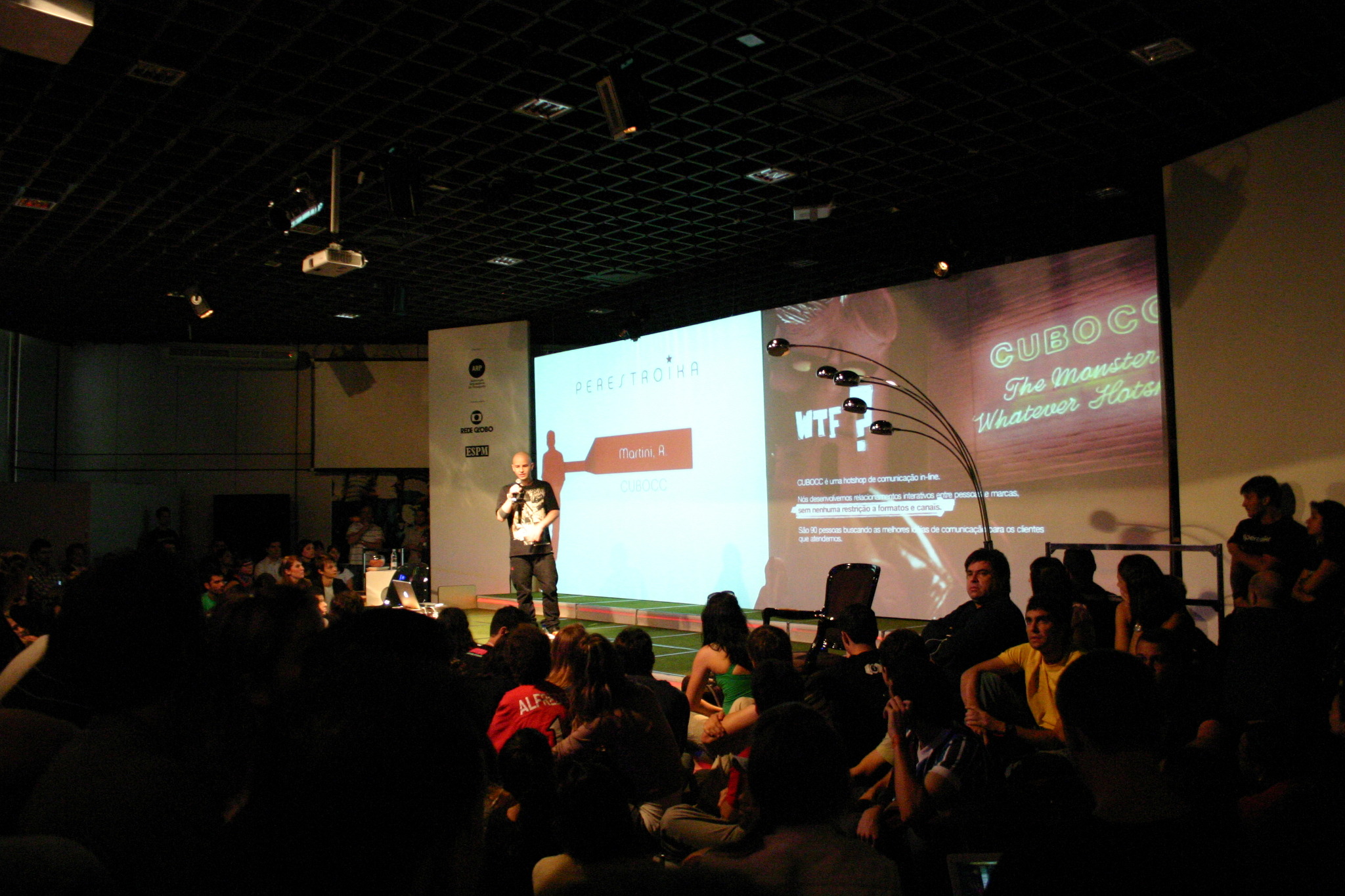 ENGLISH

Set design of a lecture at the State's Advertising Association Communications Week.

Concept:
- communication week's concept: out of the center;
- physically, when forces are applied outside of the center, there's a situation of unbalance; the object becomes unstable;
- an unbalanced situation, for being unstable, generates unexpected situations, outside of the usual;
- therefore, the proposal for the set design is to escape the usual, make the audience deal with surprises, to think outside of the box;
- the proposal is to invert the logic of a theater: the dressing rooms become the entrance, the audience is placed at the stage and the lecture is held from the seats.


PORTUGUÊS

Cenografia para palestra na Semana de Comunicação da ARP.

Conceito cenografia:
- conceito da semana da comunicação: fora do centro;
- fisicamente, quando as forças são aplicadas fora do centro, há uma situação de desequilíbrio; o objeto torna-se instável;
- uma situação de desequilíbrio, por ser instável, gera situações inesperadas, fora do usual e do esperado para aquela situação;
- assim, a proposta para o projeto de cenografia é fugir do comum, fazer o público se defrontar com surpresas, pensar de novas maneiras;
- para tanto, a proposta é inverter a lógica de um auditório: entra-se pelo camarim, o público senta no palco e a palestra é na platéia.